While Colorado may no longer be the Wild West of yesteryear, we do honor and cherish our Cowboy heritage. 
An essential component of that historical connection is our fascination with, and regard for, the horse. The annual Stock Show, numerous rodeos and Horse Shows, and plenty of mounted riders in every hometown parade illustrate that horses are still very much a part of the Colorado lifestyle.
Most of us may not have a herd of horses in the back forty, but for many of us some sort of equestrian interaction is an important part of our lives. Whether as a casual trail rider, volunteer at an Equestrian Therapy facility, Hunter Jumper competitor (or parent of one), Western Pleasure or reining rider, 3-Day Eventer, or riding to the Hounds with one of the two regional Fox Hunting Clubs, they are plenty of outlets for any horse based discipline.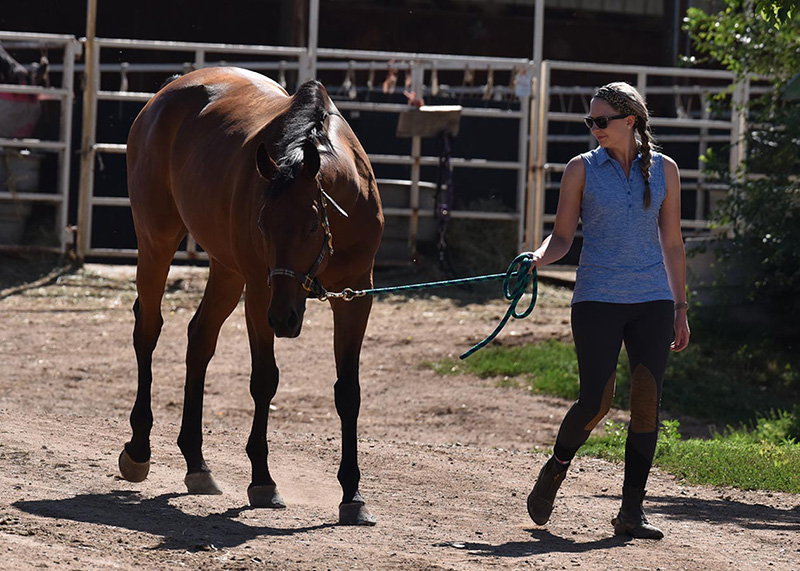 We are fortunate living in this part of Colorado to have ready access to many fine equestrian facilities. Here in our backyard, south of Chatfield State Park, we can visit Chatfield Stables to rent a horse for an evening trail ride; or head over to Stockton's Plum Creek Stables for a Hayride.
Hunter Jumper riders can train at Savoy Stables or Little Raven Ranch. Both are beautiful Show Barns, located along Titan Road, with experienced trainers to up your Horse Showing game. Horses can provide almost magical connections with humans to assist in many forms of therapy.
Check out Zuma's Rescue Ranch near Louviers to learn about their Partnership Based Equine Education, and perhaps become a volunteer.
Most equine facilities focus on one type of training or riding experience. One notable exception to this is Cottonwood Riding Club.
For 37 years, Cottonwood has been family-owned, growing to be one of the largest Equestrian facilities in the region, with a capacity to board 150 horses, ten multi-disciplined professional trainers, over 100 acres of trails, a large inventory of school horses and horses in-training For Sale, as well as a world-renowned Polo Club.
The founder of Cottonwood Riding Club, John Gandomcar, was an Iranian immigrant with a love of horses. While working at a print shop to support his family, John would ride along the Highline Canal.
His rides took him by a 100+ acre parcel of land that was collecting junk. As an entrepreneur, he had a vision of a horse barn on that parcel, and with the help of a family loan, he purchased the property in 1982. Friends came to ride with him there, and eventually, he moved a barn from the old Centennial Race Track to allow for boarding at his property.
John's love of Polo led to the addition of the Denver Polo Club on nearby 200 acres. With three polo fields, open matches three days a week, regional and international meetings, charity events, and polo lessons for riders of all levels, The Denver Polo Club is known the world over.
John's daughters now operate Cottonwood Riding Club and The Denver Polo Club, and relate that their family business is the epitome of The American Dream; "built on passion", with an underlying philosophy being "for the love of the horse".
Accordingly, all kinds of horses, all sorts of owners, and all riding disciplines are welcome at Cottonwood Riding Club. Grand Prix show jumpers, Western Pleasure horses, Cross Country event horses, and polo ponies all share the well-maintained barns, paddocks, and pastures. World Class competitors and beginners alike ride with trainers providing lessons to hone their skills at every level.
Aspiring young riders, and elderly owners who may simply want to walk their horse and feed it carrots, are all welcome in the casual and friendly atmosphere at Cottonwood.
Erica, one of the sisters running the facility, and herself an international polo champion and former Colorado Sports Woman of the Year, says that one of the great joys of growing up and working at Cottonwood is "seeing the generations pass through" – mothers who were themselves young student riders bringing their kids to learn to ride, and former students, now college graduates and working professionals, returning to be trainers for a new generation of riders.
When asked what she would want to convey to local residents who may not know of Cottonwood Riding Club, her response was "Our door is always open. We are a place to relax and share our love of the horse".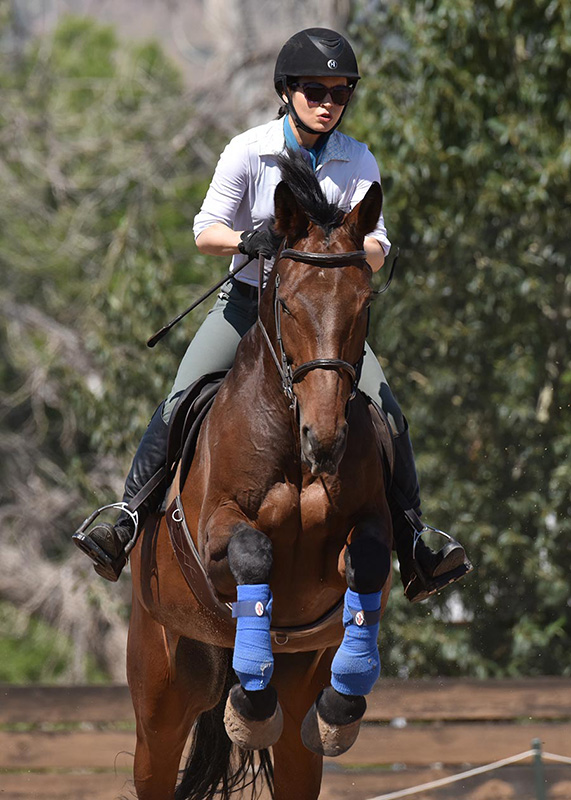 Cottonwood Riding Club
10415 Roxborough Park Rd
Littleton, CO 80125
303-791-7656
Denver Polo Club
6359 Airport Rd
Sedalia, CO 80135
303-791-7656
Savoy Stables
9249 Rangeview Lane
Littleton, CO 80125
303-471-5160
Little Raven Ranch
9609 Roxborough Park Rd
Littleton, CO 80125
303-470-2853
Zuma's Rescue Ranch
7745 North Moore Rd
Littleton, CO 80125
303-346-7493
Chatfield Stables
11500 N Roxborough Park Rd
Littleton, CO 80125
303-933-3636
Stockton's Plum Creek Stables
7479 W Titan Rd
Littleton, CO 80125
303-791-1966
We hope you enjoy ROX Lifestyle Magazine! We welcome any and all feedback and hope that we will get the engagement from the community that will help shape this magazine into the great resource that we believe it can be.
We hope that it will be used to strengthen and unify our neighborhoods as we continue to thrive as a community and as the – 'Jewel of Denver.'
Be A Subscriber!
We'll do our best to keep you informed on what's going on in the Roxborough Community. We will also give you exclusive offers from local businesses that want to earn your trust.